Program for Ramadhan 1444 – March / April 2023
( Click HERE for Ramadhan Circular )
HOW TO DONATE ?
To sponsor a specific night, please visit bit.ly/Ramadhan1444Sponsorship or
Visit www.sijny.org/donate and select Ramadhan Fund or
Text "Donate" to +1516-299-9952 and select Ramadhan Fund or
Visit the treasurer's desk at the Center. For any queries please email [email protected]
---
IMPORTANT SIGNUP LINKS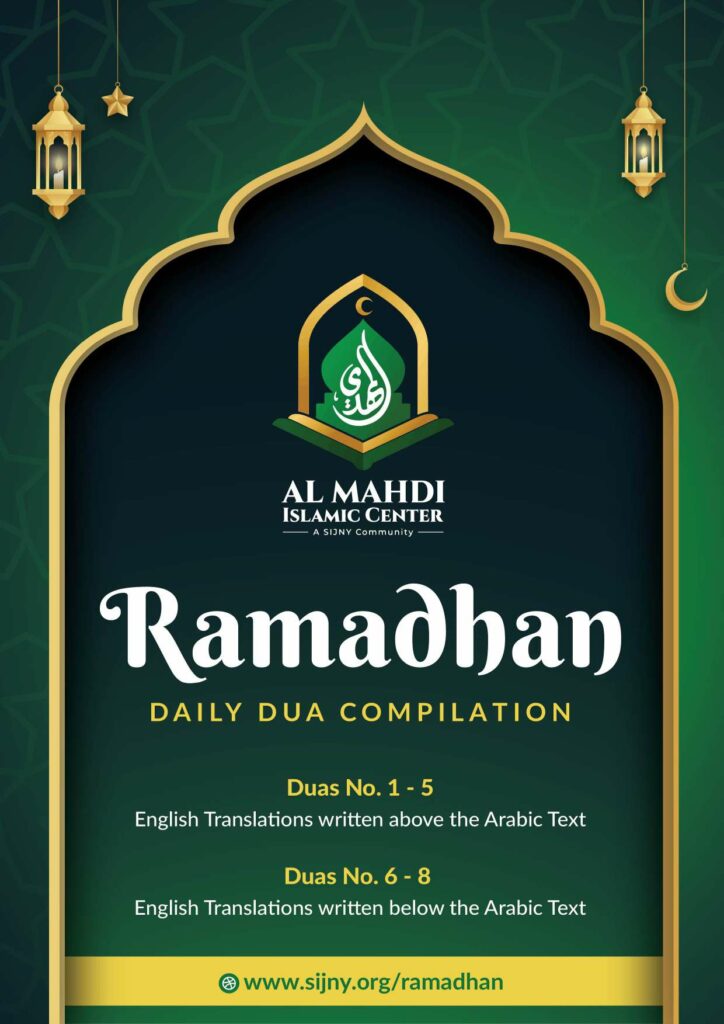 ---
DAILY PROGRAM SCHEDULE
RAMADHAN 1-30
Programs will begin at 7:00 pm DAILY (6 PM on Saturdays)
The 1st night of Mahe Ramadhan is inshallah projected to be on Wednesday, March 22nd, 2023.
EID Day is projected to be on Saturday, April 22nd, 2022.
Our Programs at the center will begin on Wednesday, March 22nd, 2023.
All programs will be in person, and iftar will be served daily.
Aamal nights will fall on Sunday, April 9th, Tuesday, April 11th, and Thursday, April 13th.
Sundays – March 26th, April 2nd, and April 16th will be dedicated to Boys' Dua recitations, whilst Saturdays – March 25th, April 1st, and April 15th will be dedicated to girls' dua recitations.
DAILY PROGRAM ORDER
Darsa
Surah Yasin
Salaat
Iftar
Quran recitation
Secretariat Announcements
Dua Iftitah
Lecture
Ziyarat
(On Tuesdays Dua Tawassul will be recited, and on Thursdays, Dua Kumail will be recited. On the 13th, 14th, and 15th nights, Dua Mujeer will be recited)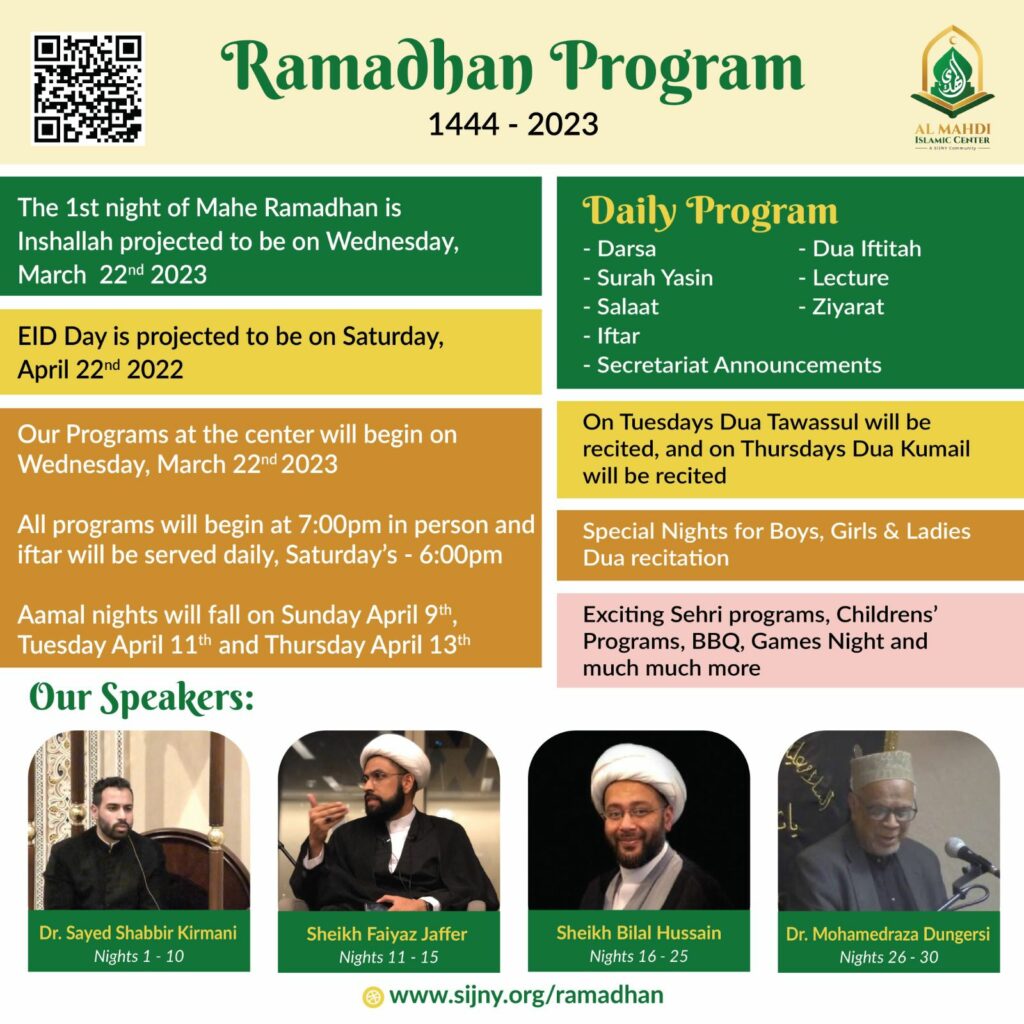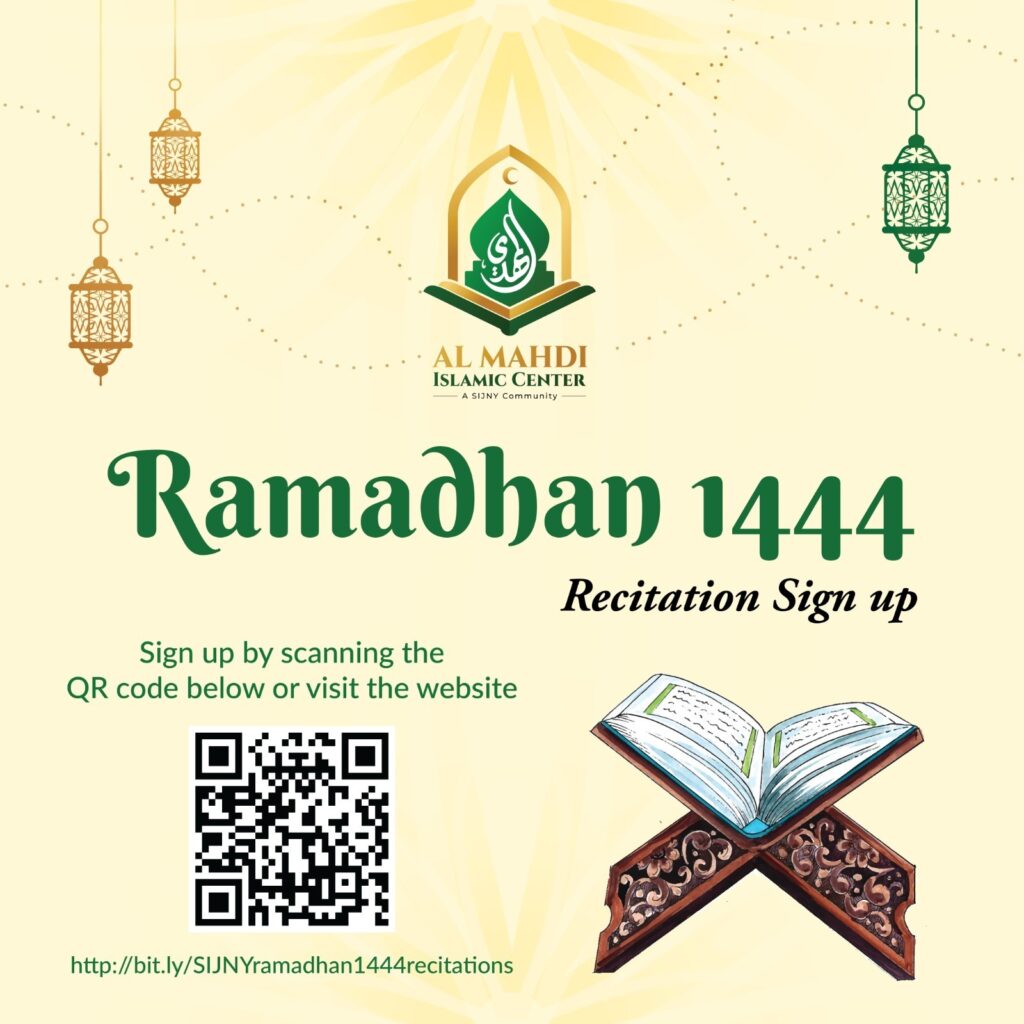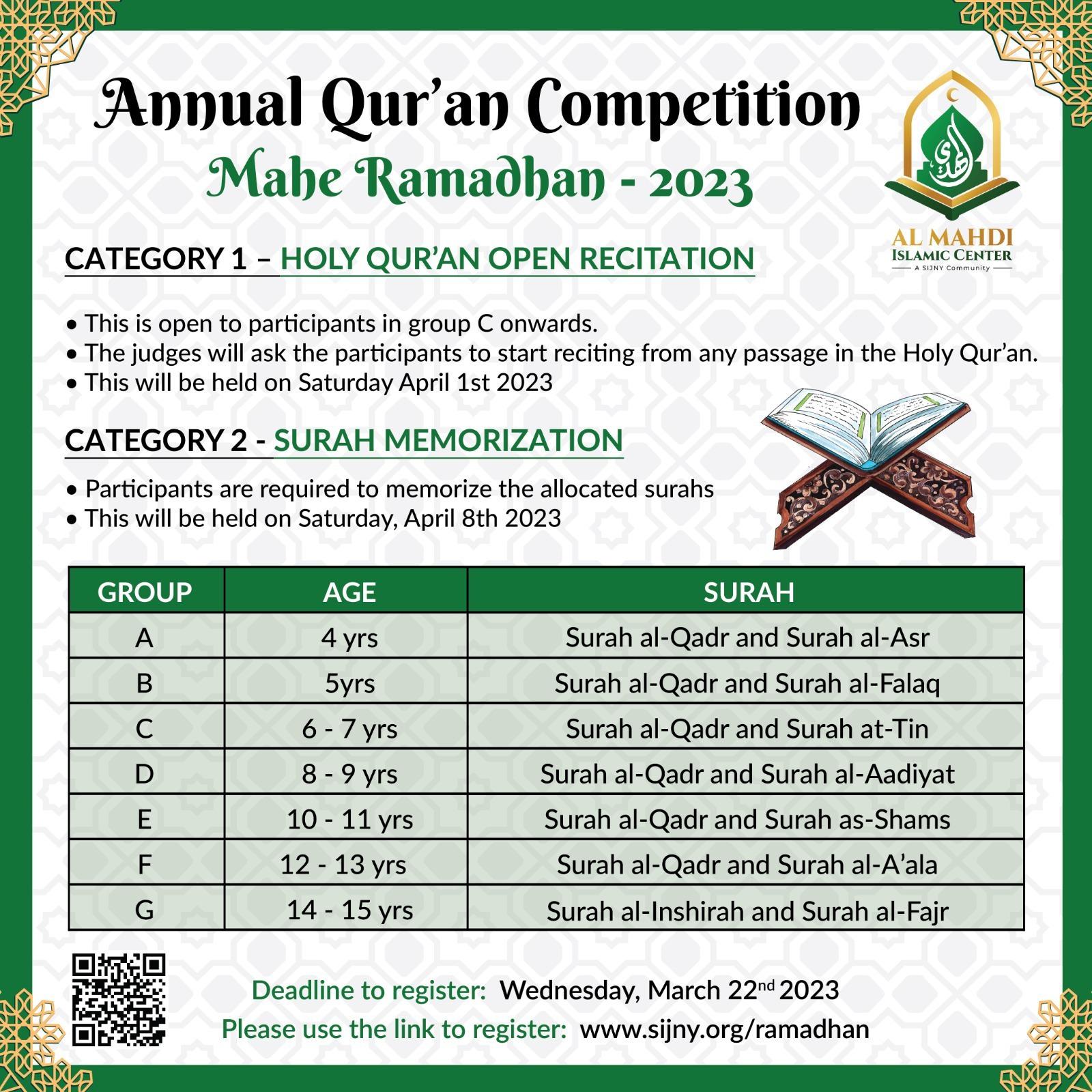 ---